Download the only application (useful 😋) dedicated to the didgeridoo
...and meet other passionate people!
Once connected, you just have to position yourself on the map to display your profile. Look around you, and get in touch with your neighbors!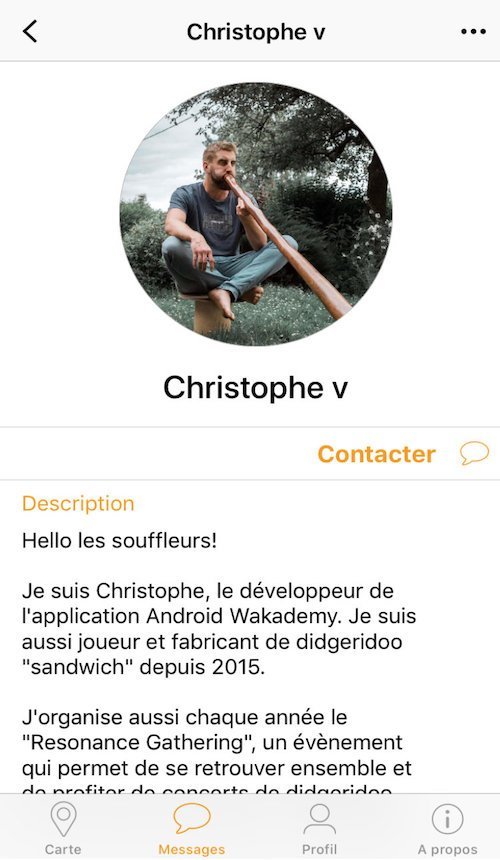 Exchange through messaging
No need to leave your phone number or any personal information to exchange with other members, Wakademy has its own messaging system.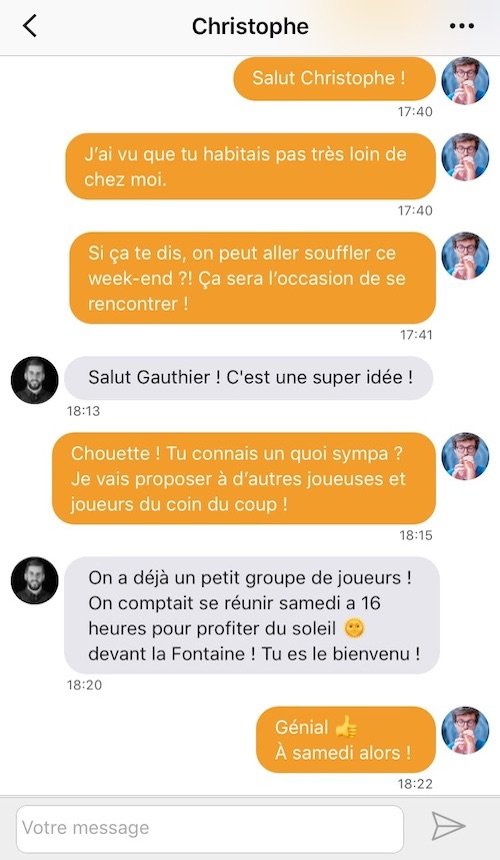 Take a didgeridoo lesson with a teacher!
Find a didgeridoo teacher near you and take a class! Each teacher has his own page to present himself, you will have all the necessary information: rates, schedules, contact…
Please note that Wakademy cannot be held responsible for the content of the courses, nor for their quality.

Find the nearest workshop (France/Belgium/Switzerland)
Find the official didgeridoo workshop of Wakademy given by Gauthier Aubé. Get easy access to all the information and book your place to come and blow away for two days!
DIDGERIDOO CRAFTER AND STORES
The didgeridoo crafter and stores that appear on the map are like you: passionate. Contact them and try their didgeridoos… You never know, you might fall in love! Small detail : even if I selected passionate people, Wakademy (as for the courses) cannot be held responsible for the quality of the instruments sold.
Didgeridoo festivals are not numerous but still, there are some! Find them on the map, as well as all their practical information. It would be a shame to miss a didgeridoo event right next door!
By positioning yourself on the map, you have the choice to let the app geotag you. This geolocation is designed to facilitate your positioning on the map. However, you are always in control of your position. You alone decide where you want to be located and/or whether or not to appear on the map.